New Proposed USDA Rules Pasta A Vegetable
Proposed USDA Rules Pasta A Vegetable
USDA proposes that pasta is a veggie, potatoes are fruit and other reasons to pack an IQed lunch. 
You may recall laughing when in 2011 Congress determined that pizza was a vegetable. But at least you could' kind' of follow the dots from tomato paste on the pizza to veggies even though tomatoes are a fruit.
But just recently the White House announced a series of proposals that would further roll back the nutritional standards governing school breakfasts and lunches improved under her landmark Healthy Hunger-Free Kids Act of 2010. Due to this children will be eating more refined grains, more sodium, and more potatoes than recommended.

The new proposed rule will allow school districts to do the following if it goes through: 
Pastas made with vegetable flour can count that pasta as an actual even if no actual vegetables are served with it. 

 Potatoes can count as a fruit. 



More pizza, burgers, and fried chicken (the proposed changes enlarge the loophole allowing school districts to circumvent Smart Snack Guidelines.) 
Half the amount of fruit at breakfast.
In the meantime there are so many simple healthy options. We suggest you pack a healthy lunch by including IQed and have so many recipes to share!
This is USDA's second roll-back of the Healthy Hunger-Free Kids Act, the first, in 2018, undid the whole grain, nonfat milk, and sodium rules meant to address growing health concerns including the rising levels of obesity and prediabetes in American children and teens.
If you are concerned about these proposed changes you can comment here.  
Sign the Cherab Foundation Change.org Petition Here.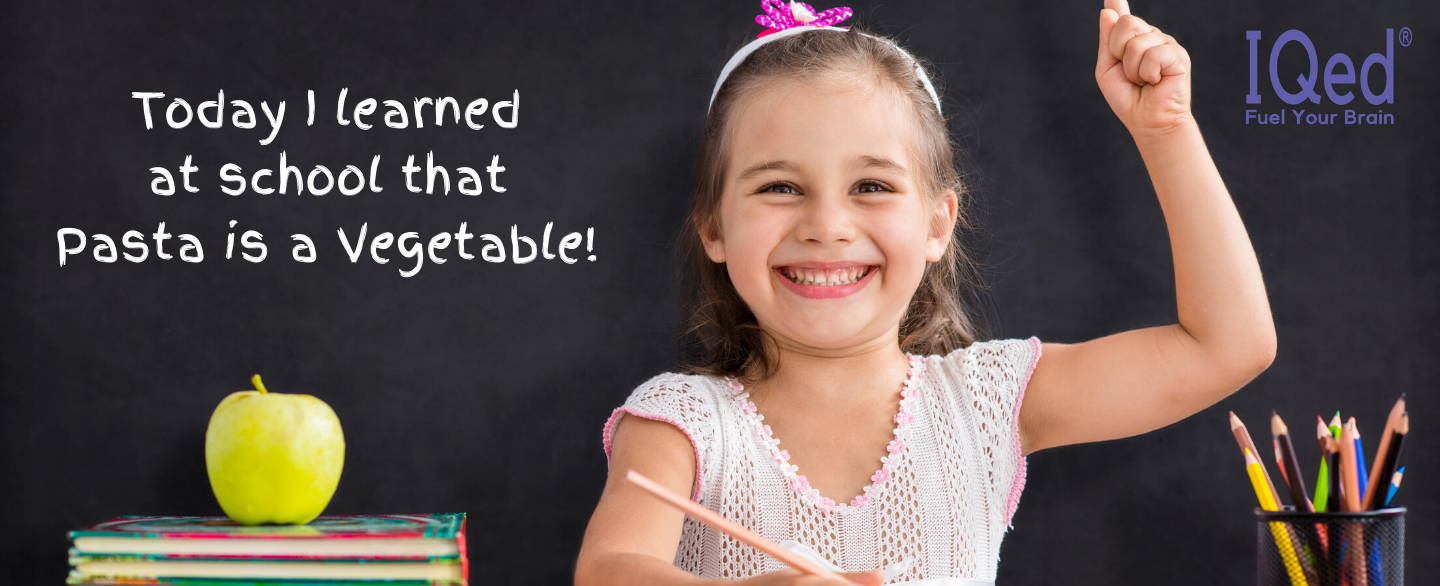 Lisa Geng got her start as a designer, patented inventor, and creator in the fashion, toy, and film industries, but after the early diagnosis of her young children with diagnosis including severe apraxia, hypotonia, sensory processing disorder, ADHD, CAPD, she entered the world of nonprofit, pilot studies, and advocacy. As the mother of two "late talkers," she is the founder and president of the nonprofit CHERAB Foundation, co-author of the acclaimed book, The Late Talker, (St Martin's Press 2003), and holds two patents and patents pending on IQed nutritional composition. Lisa has been serving as a parent advocate on an AAN Immunization Panel since 2015 and is a member of CUE through Cochrane US. Lisa is currently working on a second book, The Late Talker Grows Up and serves as a Late Talkers, Silent Voices executive producer. She lives on the Treasure Coast of Florida. 
 IQed® is being planned for both preclinical and clinical studies

Get IQed, the patented all natural smart food conceptualized by a mom and carefully perfected by doctors to enjoy as a complete meal, or a snack to improve an imperfect diet
IQed fuels your body and brain and naturally helps with: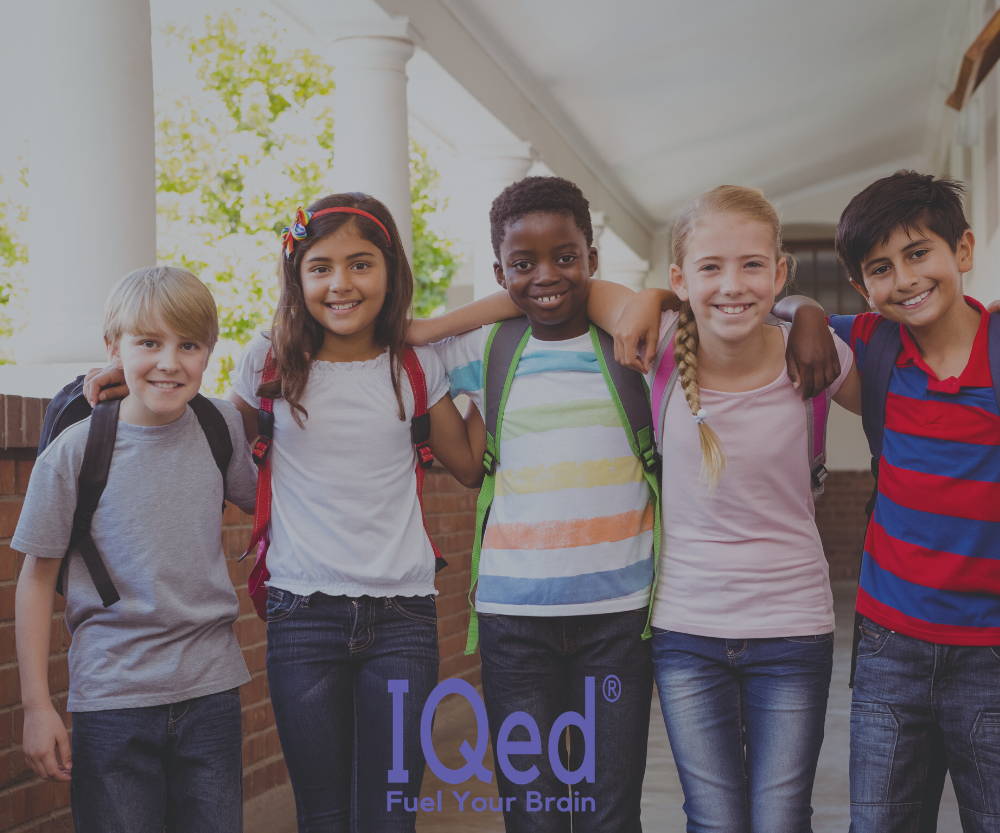 Patented IQed powdered smart food fuels your brain with all the essential nutrients required daily. All natural IQed can replace both a meal and the need for supplements, biomedical treatments, or multivitamins. IQed is easily digestible and naturally provides 21 grams of protein. 22 essential vitamins and minerals, 9 Ayurvedic botanicals, prebiotics, fiber, Omega 3s and all the good stuff needed daily to help you perform better at school or work with improved learning, concentration, and focus.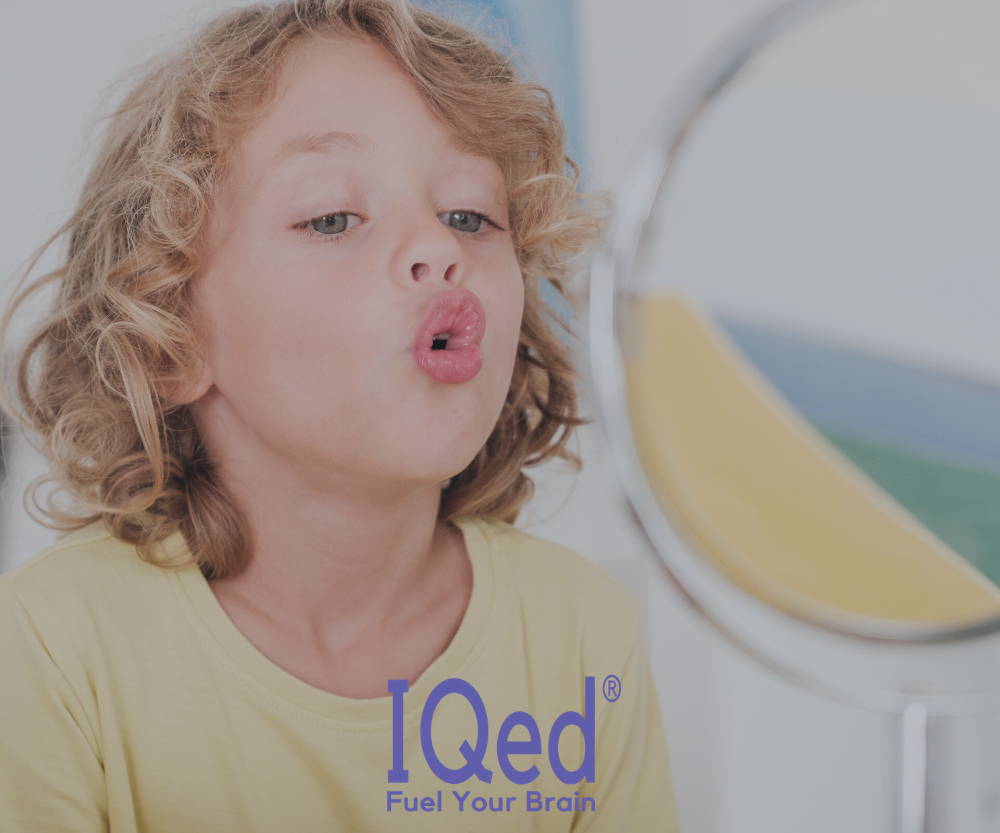 Research has found essential nutrition is key for development including speech and motor function. IQed is a powdered smart food conceptualized by a mom of 2 late talkers and carefully formulated by doctors to cover all your essential daily nutritional needs. All natural IQed is tested 100% free of any of the common food allergens including gluten, casein, soy, lactose, and nut. IQed powdered smart food naturally supports the brain, immune and metabolic system. IQed is endorsed by the Feingold Association and supports the Cherab Foundation.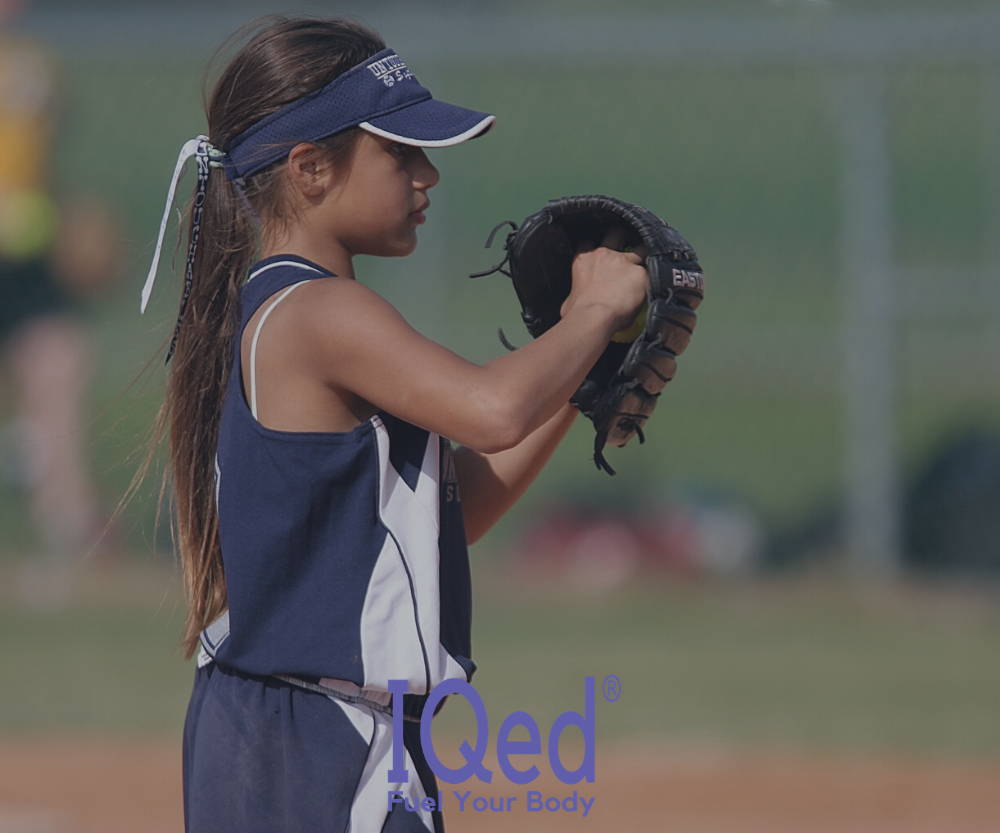 No matter how advanced science has become, being healthy is still the most important aspect of our lives. Food is the purest form of supplementation and essential for good health which is why all ingredients in IQed are real food. IQed contains all the good stuff you need daily and is tested free of all the bad stuff like heavy metals, hormones, pesticides and herbicides, stimulants, preservatives, GMOs or synthetic contaminants. You can trust the purity and quality of IQed because it's made in an FDA cGMP facility in the USA.